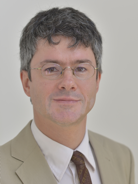 Tonio Sebastian Richter is Professor for Egyptology / Coptology at the Freie Universität Berlin. He received his diploma in Protestant Theology in 1992 with a thesis on "Hasmonaean coinage" and his MA in Egyptology and Religious Studies in 1996 with a thesis on "Coptic and Greek papyri, ostraca and stelae" at the University of Leipzig. He wrote his PhD thesis on the language of Coptic legal documents in 1999, printed as "Rechtssemantik und forensische Rhetorik" (2nd ed. 2008) and his habilitation on Coptic land leases in 2005. He is the co-editor of "Zeitschrift für Ägyptische Sprache und Altertumskunde" and of "Archiv für Papyrusforschung und verwandte Gebiete", editorial bord member of "Lingua Aegyptia", elected board member of the "Comité International de Papyrologie" and of the International Society for Arabic Papyrology and corresponding member of the German Archaeological Institute. He is the director of the DFG long-term project "Database and Dictionary of Greek Loanwords in Coptic" and of the project "Strukturen und Transformationen des Wortschatzes der altägyptischen Sprache" of the Berlin Academy.
He is affiliated to Topoi research area B through the direction of the DAI project "Deir Anba Hadra. Epigraphy, Art and Architecture in a mediaval monastery on the west bank of Assuan", with two doctoral students, coptologist Lena Krastel and archaeologist Sebastian Olschok, working on it in the context of research group (B-4) Space – Identity – Locality. The Construction of Knowledge Related Identity Spaces.
His main research is Linguistics & sociolinguistics of the Egyptian-Coptic language and Coptic papyrology, as well as Social and economic history, religion, magic and sciences in Byzantine and early Islamic Egypt and Coptic literature and epigraphy. His current research is focused on contact-induced language change of the Egyptian-Coptic language.
Activities
Conference

Between Integration and Insurrection

Organiser

Lecture

Part of: Die Spätantike – eine expandierende Epoche?

Speaker

Workshop

Organiser

Lecture

Recent Discoveries in the Arabian Peninsula (7th-8th c. CE)

Organiser

Talk

Part of: Mythographies of Scripts and Alphabets

Speaker

Lecture Series

Organiser

Talk

Part of: The Economy of the Roman Empire and Egypt: Models, Problems and New Sources

Speaker

Workshop

Organiser

Lecture

Part of: Deir Anba Hadra 2018

Speaker

Talk

Part of: The 8th Century

Speaker

Conference

Patterns of Transition in Economy and Trade Throughout the Late Antique, Early Medieval and Islamicate Mediterranean

Organiser

Talk

Part of: (Mortuary) temple – Monastery – Mortmain Property (waqf). The Economic Organisation of Religious Institutions in Egypt

Speaker

Conference

Organiser

Lecture

Part of: Visitors from Heaven, Visitors to Heaven

Speaker

Talk

Part of: Deir Anba Hadra 2016

Speaker

Conference

Organiser

Talk

Part of: Meeting of the Key Topic Identities — Think Tank

Speaker

Colloquium

Ein akademisches Symposium für Wolfgang Schenkel

Organiser

Talk

Part of: Übersetzen in Altertum und Altertumswissenschaften – Methoden, Praktiken, Phänomene

Speaker

Conference

Egyptian-Coptic Linguistics in comparative perspectives

Organiser

Talk

Part of: What's in a name? Zur Funktion und Bedeutung von Namen im Altertum und den Altertumswissenschaften

Speaker

Talk

Part of: Deir Anba Hadra 2015

Speaker

Workshop

Organiser

Talk

Part of: Christian Archaeology in Egypt: Recent Achievements and New Strands

Speaker

Conference

Organiser

Lecture

The Cave of Anba Hadra at Dayr Anba Hadra

Organiser

Talk

Part of: Village Egypt – Continuity and Change in Regional Milieus in Egypt from the Neolithic down to the Reforms of Muhammad Ali

Speaker
Further Activities
25.10.2016 Talk Deir Anba Hadra. Ein Kloster, seine Besucher und ihre Inschriften
at Archäologische Gesellschaft e.V., Berlin 
Speaker
16.-17.3.2016 Talk The making of memory: visitors' inscriptions in the Upper Egyptian monastery Deir Anba Hadra
Part of: Conference Monastic Economies in Egypt and Palestine in the 5th to 10th Centuries CE. Oxford
Speaker
3.3.2015 Talk Kritzeleien. Koptische und arabische Besucherinschriften im Simeonskloster bei Assuan und ihre Bedeutung
at Ägyptisches Museum, Berlin
Speaker