FOLLOWING EXHIBITION PROJECTS
---
RECENT EXHIBITIONS AND EVENTS
Antike ARCHITektur im Blick / Eyes on ancient architecture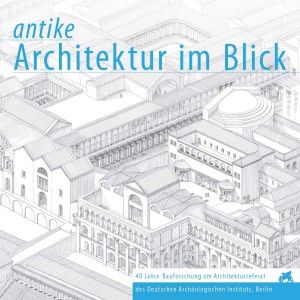 The exhibition features documentary drawings and visualizations of ancient archi-tecture created in the course of research projects at the Deutsches Archäolo-gisches Institut. This collection shows just how much has changed over the last forty years in how ancient architecture is both reconstructed and viewed — a Topoi topic currently being explored by the research group "Ruins and space. A brief history of dealings with archaeological excavation sites."
Urania Berlin, October 16 – November 7, 2013     
Lange Nacht der Wissenschaften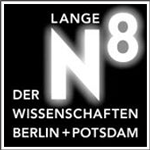 Jedes Jahr bietet Topoi in der "Langen Nacht der Wissenschaften" unter einem neuen spannenden Thema interessante Einblicke in die Erforschung antiker Kulturen. Mit Vorträgen, Mitmachkursen und Vorführungen wird ein breites Publikum von Kindern, Jugendlichen und Erwachsenen angesprochen.
Topoi-Haus Dahlem, May 10, 2014
Antike Welten. Greek Coinage in display at the Altes Museum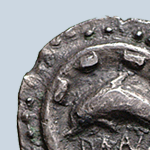 The Berliner Antikensammlung is showing its newly conceived Greek art exhibition on the main floor of the Altes Museum. The exhibition features a room dedicated entirely to Greek coins and presenting, via a special exhibition display case, a Topoi project on numismatics: "Spatial Representation on Greek Coins and Its Effect on Neighboring Coinage".
Altes Museum, daily 10 – 18, on thursdays up to 22 h
---
Last Exhibition Projects
Jenseits des Horizonts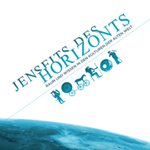 The Topoi exhibition in 2012 with more than 100,000 visitors placed the theme of the Excellence Cluster in a central position, while simultaneously depicting important research results of the last 5 years.
Pergamon Museum, June 21 – September 30, 2012
Auf den Kopf gestellt. Welt-Bilder – Bild-Welten
Eine (Wander)Ausstellung von Studierenden der Freien Universität Berlin und der Humboldt-Universität zu Berlin in Kooperation mit der Staatsbibliothek zu Berlin und dem Exzellenzcluster Topoi.
zuletzt: 14. Juni – 2. August 2013,
Wissenschaftszentrum Bonn
Ahrstr. 45, 53175 Bonn
Topoi Exhibition Contributions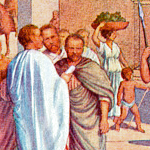 Topoi has already contributed to a wide range of exhibitions…
Research and Concepts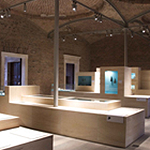 How does one exhibit ancient spaces and knowledge regarding the shaping of ancient spaces in museums or in exhibitions? This is a central theme in Topoi. In cooperation with the Berlin National Museums (SMB), this question was directly incorporated into the work of the museum. In cooperation with Topoi-Fellows, concepts for new exhibitions and presentations have been and are being developed for the Museum of Islamic Art. The new arrangement of the Museum of Prehistory and Ancient History in the Neues Museum serves as an example in this case.