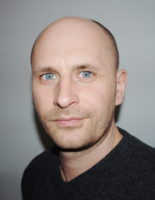 Enrico Lehnhardt is a postdoctoral fellow at Topoi. He studied pre- and protohistoric archaeology, classical archaeology, eastern European history as well as medieval and modern history at the Universities of Jena and Heidelberg. From 2012 to 2015 he was a doctoral fellow at Topoi within research group
(A-5) Iron as a raw material
and participated in the PhD program
"Landscape Archaeology and Architecture" (LAA)
at Berlin Graduate School of Ancient Studies (BerGSAS).
Since 2016, he is working on the research project
(A-5-6) Early Iron in eastern Europe
together with scientists from Ukraine and Russia. His main research interests are the late Bronze Age and Iron Age in Central Europe, the Aegean, and the Eastern Mediterranean as well as landscape archaeology and cultural anthropology.
Activities
Conference

Organiser

Talk

Part of: Eisenverhüttung an der Zeitenwende: Forschungsstand, Probleme und Perspektiven

Speaker

Workshop

Organiser

Talk

Part of: Sektion: Forschungen im Exzellenzcluster 264 Topoi

Speaker

Talk

Part of: LAA zu Gast beim Kolloquium des Instituts für Prähistorische Archäologie der FU Berlin

Speaker

Meeting

Part of: Treffen der Arbeitsgruppe Key Topic Innovations

Speaker

Talk

Part of: Forschungskolloquium Landscape Archaeology and Architecture (LAA)

Speaker