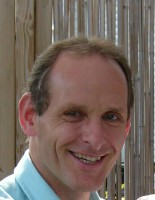 Markus Witte is member of the Excellence Cluster Topoi since October 2009. In Topoi, his main field of research is the construction of space and time in the Hebrew Bible and in its ancient translations in Greek (Septuagint) and Latin (Vetus Latina, Vulgate). This theme is a part of preparing  a revised edition of the "Hebräisches und Aramäisches Wörterbuch zum Alten Testament" (in cooperation with Dr. J.F. Diehl).
Other research topics of Markus Witte in Topoi are the history of the Jewish literature of the hellenistic era (esp. the wisdom books), the anthropology and theology of the Old Testament/Hebrew Bible and genealogical systems in Jewish-hellenistic writings.
Activities
Conference

Organiser

Lecture

Part of: Fifth Dahlem Seminar on the History of Science in Antiquity

Speaker

Talk

Part of: Sukzession in Religionen: Autorisierung – Legitimierung – Wissenstransfer

Speaker

Conference

Organiser

Talk

(B-5-5)

Part of: Thursday Meeting: Keytopic Identities

Speaker

Talk

Part of: Genealogie und Migration. Antike Wanderungsmythen

Speaker

Talk

Part of: Critique of the Map

Speaker

Workshop

Speaker
Further Activities
Organizer of the next International Conference of the International Society for the Study of Deuterocanonical and Cognate Literature "Metaphorical Use of Language in Deuterocanonical and Cognate Literature" |  01- 05 July 2013 in Berlin.