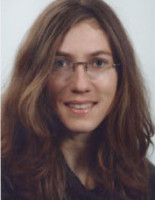 In Research Group B-IV (Historical Geography) Nicola Zwingmann is involved in the project on ancient specifications of distances. Her further research deals with memorial landscape in antiquity, especially in Asia Minor, Greek and Roman memorial culture, and ancient "scientific" theory of ethnic stereotypes.
Activities
Jun 04, 2010

Talk

Part of: Kosmos und Nomos bei Herodot

Speaker

Jun 01, 2009

Talk

Part of: Tumulus as Sema

Speaker

Apr 01, 2009

Conference

Speaker
Further Activities
Ausstellungsprojekt WeltBIlder zus. mit W. Crom.