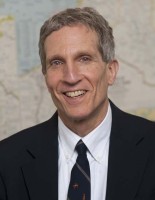 Glenn Schwartz is a Near Eastern archaeologist whose research focuses on the emergence and early history of urban societies in Syria and Mesopotamia. His current field project at Kurd Qaburstan (possibly ancient Qabra), in the Kurdistan Region of Iraq south of Erbil, focuses on the study of a large 2nd millennium BC north Mesopotamian urban center.
Schwartz's previous field project at Tell Umm el-Marra, western Syria, concentrated on the problems of origins, collapse and regeneration of an early urban center. The results from the site, inhabited ca. 2700-1200 BC with some later reoccupation, include a remarkable intact "royal" cemetery from the Early Bronze Age, ca. 2300 BC as well as diverse data from many other periods.
See more information on Glenn Schwartz´personal website.
Activities
Lecture

Speaker

Lecture

Speaker

Conference

Participant