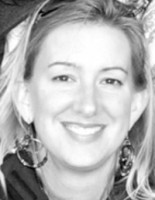 Kathryn Piquette earned a double BA in Ancient Near Eastern Studies and Anthropology at the University of Pennsylvania. She received her MA and PhD ("Writing, "Art' and Society: A Contextual Archaeology of the Inscribed Labels Late Predynastic-Early Dynastic Egypt") in Egyptology from the University College London (UCL) Institute of Archaeology, where she is also an Honorary Research Associate. Kathryn Piquette is a Research Associate at the University of Oxford on the project "Reflectance Transformation Imaging (RTI) Systems for Ancient Documentary Artefacts", an AHRC-funded collaboration with the University of Southampton. Her research centres on the study of script and image from a phenomenological perspective. With the aid of RTI (CSAD Newsletter No. 14), she is exploring ancient Egyptian script and image and the ways in which materials, techniques, and associated material practices inform both linguistic and non-linguistic meanings. Kathryn Piquette has also been conducting research on modern analogue and digital reader/writer experience as a Research Associate for the Canadian SSHRC funded Implementing New Knowledge Environments project at the UCL Centre for Digital Humanities, and is bringing these more recent perspectives to bear on questions of ancient reader/writer experience and practice.
In 2011 she was a Senior Fellow within the research group (E-CSG-V) Space & Collective Identities, working with Cornelia Kleinitz on this theme from the perspective of scribal/artistic space. The title of her Topoi project was: Graphical Space and the Construction of Past Identities. This project explored script and image from the perspective of the material object — the physical space which precedes yet also informs textual expression and meaning. Focussing on early Egyptian evidence (3200–2700 BCE), study was directed to the material and technical features of compositional spaces in order to address questions of individual and collective scribal identity.
As a COFOUND Fellow at the Dahlem Research School from 2012 to 2013 she pursued "A Comparative Study of Scribal and Artistic Spaces in Early Egypt and the Ancient Near East: Integrating micro- and macro-scale analyses".
Activities
Talk

Part of: Deir Anba Hadra 2018

Speaker

Talk

Part of: Deir Anba Hadra 2016

Speaker

Talk

Part of: Deir Anba Hadra 2015

Speaker

Talk

Part of: Christian Archaeology in Egypt: Recent Achievements and New Strands

Speaker

Lecture

Elucidating ancient writings with Reflectance Transformation Imaging

Part of: Digital Classicist Seminar Berlin 2014/15

Speaker

Winter semester 2014/2015

Lecture Series

Organiser

Winter semester 2013/2014

Lecture Series

Organiser

Workshop

Organiser

Talk

Part of: Reflectance Transformation Imaging (RTI)

Speaker

Lecture

Organiser

Workshop

Organiser

Winter semester 2012/2013

Lecture Series

Organiser

Talk

Speaker

Talk

Part of: CSG V - Forum "Space & Collective Identities"

Speaker