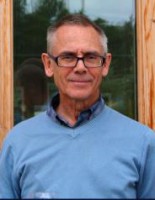 Stephen Mitchell is an emeritus Leverhulme Professor of Hellenistic Culture from the University of Exeter. Most of his investigations were concerned with Asia Minor in Antiquity by exploring ancient texts, inscriptions and archaeology, with a particular focus on its religious and cultural history.
The Theology Department of the Humboldt-Universität zu Berlin awarded an honarary doctorate to him in 2006 which set the starting point of an ongoing close collaboration with the Excellence Cluster Topoi in researching the history of early Christianity in Asia Minor. Furthermore, he was founder member and first director of Exeter Turkish Studies and is Honorary Secretary of the British Institute in Ankara which is central for British academic research in Turkey in the field of Humanities and Social Sciences.
Stephen Mitchell is despite his retirement still an active researcher. He works on diverse publications, such as on a volume on the non-Pauline tradition of the earliest Christian communities in Asia and relating them to their Jewish and pagan contexts. Another book project concerns with the corpus of Greek and Latin inscriptions of Ankara.
Activities
Talk

Part of: The Rise of Christianity in Asia Minor and on Cyprus

Speaker

Workshop

Organiser

Lecture

Part of: Authority and Identity in Emerging Christianities in Asia Minor and Greece

Speaker

Lecture

Part of: Miliaria Imperii Romani

Speaker

Workshop

Speaker

Lecture

Part of: Viae Publicae Romanae

Speaker

Conference

Speaker

Lecture

Part of: The Expansion of Early Christianity

Speaker

Workshop

Speaker