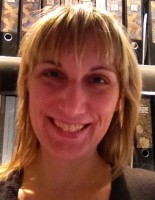 Kristin Kleber is lecturer in Languages and Cultures of the Ancient Near East at the Vrije Universiteit Amsterdam. She studied Near Eastern Archaeology, Ancient Near Eastern Languages and Semitics at Freie Universität Berlin. In 2008 she received her doctoral degree in Assyriology from the Westfälische Wilhelms-Universität Münster. The dissertation treated the relationship between the temple and the king / the royal administration in the Neo-Babylonian period. In the past years she also worked on several aspects of the legal history, such as law giving, perjury and physical penalties.
Her research currently focuses on an edition of hitherto unpublished Babylonian texts on local, regional and long distance trade. These texts throw light on the thoroughly monetized interaction of the temple economy with the Babylonian society and on the means to secure the influx of long distance merchandise. This project is funded by Topoi where she started this research within the framework of research project "Bureaucracy in Middle-Assyria".
During her research stay at Topoi in April 2017 she analyzes neo Babylonian texts from Babylon, Borsippa and Uruk on building projects of Nebukadnezar.
See more detailed information on the personal website of the University of Amsterdam.
Activities
Lecture

Speaker

Talk

Part of: Imperial Space

Speaker

Talk

Part of: Die Umsetzung von Herrschaft im Raum: Königtum im Alten Orient

Speaker

Conference

Organiser, Speaker