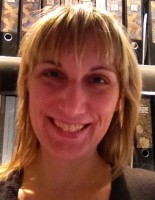 Kristin Klebers dissertation treated the relationship between the temple and the king / the royal administration in the Neo-Babylonian period. In the past years she also worked on several aspects of the legal history, such as law giving, perjury and physical penalties. Actually she is planning a research project on the social stratigraphy of Babylonia, with particular emphasis on the intermediate status between freedom and slavery.
During her work for TOPOI she has been reading, copying and translating hitherto unpublished cuneiform texts, mainly in American collections (Yale University, Princeton Theological Seminary, University of Philadelphia) and (fewer) at the British Museum (London).
The monograph that is currently being prepared will contain ca. 180 cuneiform texts from the archive of the Eanna temple at Uruk. The common theme of the chosen texts is the local, interregional and long-distance trade in the Neo-Babylonian period. The Eanna temple produced large amounts of wool and sold it for silver. The most important buyer was the royal palace in Babylon, a palace in the Sealand and private whole sale traders, but the temple also engaged in a local retail sale. The texts that pertain to this trade are largely unpublished and will be one of the focal points in the publication, in addition to texts pertaining to the gold trade with the Sealand and other purchased merchandise. 
See more detailed information on the personal website of the university of amsterdam.
Activities
May 04, 2012

Talk

Part of: Imperial Space. The Organisation of Near Eastern Empires from the Second Millennium B.C. to the Second Millennium A.D.

Speaker

Mar 19, 2009

Talk

Part of: Die Umsetzung von Herrschaft im Raum: Königtum im Alten Orient

Speaker

Mar 19, 2009

Conference

Organiser, Speaker