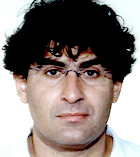 George Karamanolis is a historian of philosophy specializing in Ancient Philosophy, where his main areas of research are Hellenistic Philosophy and Later Ancient Philosophy. In his first book Plato and Aristotle in Agreement? Platonists on Aristotle from Antiochus to Porphyry, Oxford 2006, (paperback 2013) Karamanolis explores the debate among Platonists from the 1st c. BC to the 4th c. AD on whether the philosophy of Aristotle can be used as an instrument for understanding Plato. He also examines the philosophical assumptions that guided ancient Platonists in different interpretations of Plato.
More recently Karamanolis has gravitated towards two other groups of Later Ancient philosophers, Aristotelians and Christians. In a recent paper (OSAP XL 2011), he discusses how late Aristotelians came to different conceptions of the place of ethics in Aristotle's philosophy. In his forthcoming book entitled The Philosophy of Early Christianity (London /Berkeley, September 2013), he set out to show how early Christian thinkers were engaged in similar debates with contemporary Platonists and Peripatetics, on issues such as cosmogony, first principles, and the soul-body relation.
Currently he is particularly preoccupied with the soul's presence to body in early Christian philosophers like Tertullian, Origen, and Gregory of Nyssa.
Activities
Talk

Part of: Omnipresence

Speaker

Seminar

Organiser

Talk

Part of: Porphyry's Commentary on the Harmonics of Claudius Ptolemy

Speaker

Talk

Part of: Chora in Plato's Timaeus

Speaker

Talk

Part of: Aspects of Hylomorphism and Cardiocentrism in Aristotle and Alexander

Speaker

Talk

Part of: Alexander of Aphrodisias: De Anima

Speaker

Workshop

Participant

Workshop

Participant

Talk

Part of: The World Soul and Cosmic Space

Speaker

Conference

Speaker