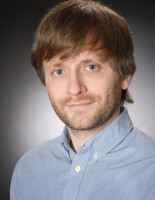 Within the research group (C-1) Deixis and Frames of Reference Jörg Hartlieb contributes the Northwest Semitic perspective by his doctoral research project on the systems of spatial relations of those genetically and dialect-geographically related languages.
Fascinated by the worlds of the Hebrew Bible and the Greek New Testament the unifying theme of Hartlieb's research is a deeper understanding of linguistic form, cultural conditionalities and informational content of those most influential texts written in the respective languages.
Special fields of interest include:
NWS and biblical epigraphy and textual criticism
Synchronic and diachronic NWS and Koine philology, informed by functionalism, typology and crosslinguistically based methods of textual analysis
Cultural history of the Levant up to 200 CE
Biblical exegesis (e.g. Jesus in Matthew's gospel; the structure of the Book of Revelation)
Jörg Hartlieb has also participated in the PhD program "Ancient Languages and Texts" (ALT) at the Berlin Graduate School of Ancient Studies (BerGSAS).
Activities
Colloquium

Participant

Reading Group

SoSe 2014

Participant

Winter semester 2013/2014

Reading Group

(WiSe 2013/14)

Participant

Winter semester 2013/2014

Reading Group

Participant

Winter semester 2012/2013

Reading Group

Participant