The Berliner Antike-Kolleg
Long-term research into Antiquity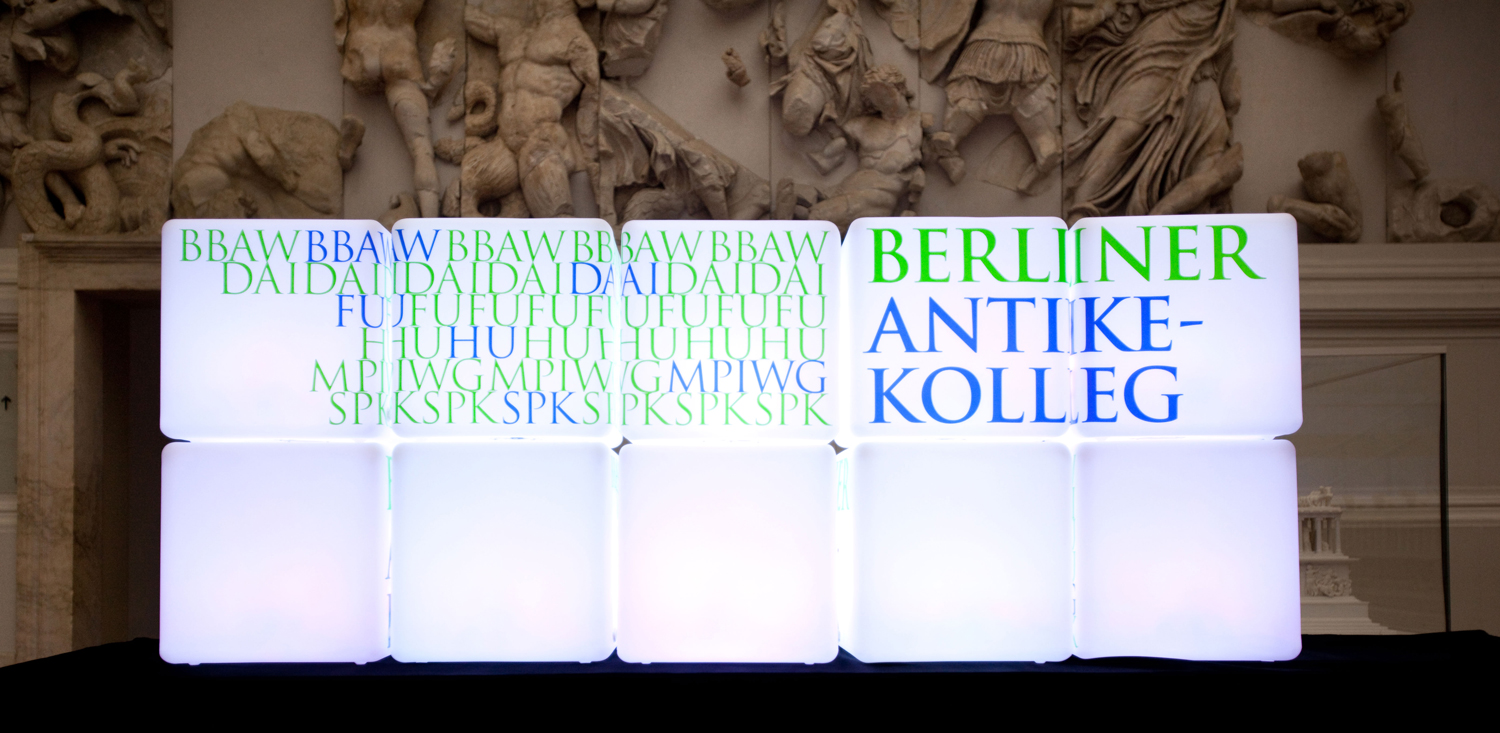 On 10 May 2011, the Berliner Antike-Kolleg was inaugurated at an official ceremony which took place in the Pergamon Museum.
Joining forces in order to establish a new beacon within the Berlin knowledge landscape are six major regional institutions which have emerged from divergent traditions and were designed to fulfill contrasting societal functions. The founding institutions of the Berliner Antike-Kolleg are the Freie Universität Berlin and the Humboldt-Universität zu Berlin in conjunction with the Berlin-Brandenburg Academy of Sciences and Humanities (BBAW), the Deutsches Archäologisches Institut (DAI), the Max Planck Institute for The History of Science (MPIWG), and the Stiftung Preußischer Kulturbesitz (SPK). The Kolleg thereby bundles expertise, overcomes the boundaries separating institutions and disciplines, and exploits synergies innovatively for the sake of teaching and research. The aim of its founders is to provide a permanent structure for the collaborative activities of researchers from various subject areas which have been deepened under the auspices of the Excellence Cluster Topoi. The Berliner Antike-Kolleg is comprised of the Berlin Graduate School for Ancient Studies, the Research Center for Ancient Studies and the Ancient Scientific Research Portal.
As a consequence, the Antike-Kolleg is anchored in the grand Berlin tradition of research in classical and ancient studies.
The Three Primary Facilities of the Berliner Antike-Kolleg:
The Berlin Graduate School of Ancient Studies for the training of junior scholars
The Research Center of Ancient Studies for the development of new research topics and as a platform for the establishment and expansion of international cooperative projects
The Ancient Scientific Research Portal as a forum for the further development of a center of excellence for the permanent archiving of data from the field of ancient and classical studies.
More information